A Story of Innovation and Change
William T. Davison founds Davison, Kettlewell & Co. in Baltimore, Maryland. As "grinders and acidulators of old bones and oyster shells," it uses the first sulfuric acid chamber in the United States.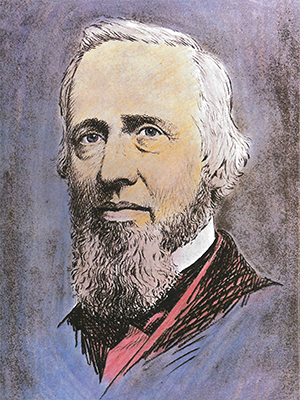 William Russell Grace founds W. R. Grace & Co. in Peru.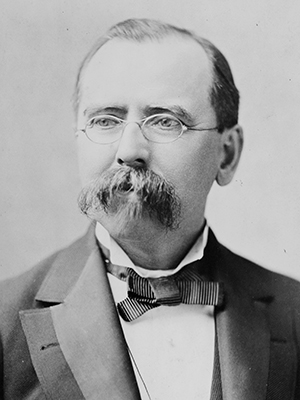 1860
Grace establishes a merchant steamship line to serve the Americas.
W. R. Grace & Co. relocates to New York City and begins triangular trade with South America and Europe.
W. R. Grace & Co. is formally chartered.

Grace opens offices in Chile. William Russell Grace is elected mayor of New York City for two terms.
William Russell Grace, mayor of New York City, accepts the Statue of Liberty from the people of France.
Grace inaugurates steamship service between New York and the west coast of South America.

W. R. Grace & Co. incorporates.
Grace opens offices in Argentina.
Joseph P. Grace becomes company president.

Grace establishes the Grace National Bank, forerunner of Marine Midland Bank. Grace sends the first commercial vessel through the newly constructed Panama Canal.

The Santa Ana is christened as the first of the Grace Line passenger ships. She and sister ships, Santa Elisa, Santa Teresa, Santa Rosa, and Santa Paula, all are drafted into war service to ferry troops for the next two years.
Bradley Dewey and Charles Almy found Dewey & Almy Chemical Company in Cambridge, Massachusetts.
Dewey & Almy develop first can sealants to replace lead solder.

Davison Chemical Company begins selling silica gel.
1924

Davison introduces RANEY® brand nickel catalysts for organic synthesis and organic chemical production.
1928
Grace and Pan American Airways jointly form Panagra, establishing the first air link between the Americas.
1930
Davison purchases Silica Gel Corporation and begins to find new uses for silica gel, including air drying, refrigeration, and packaging desiccants.
1935
Dewey & Almy enters the cement business by creating a new class of cement processing additives called grinding aids. The advent of the beer can prompts Dewey & Almy's development of a new sealant that preserves purity and taste
1939
Leopold Ruzicka and Adolph Butenandt use RANEY® brand nickel catalysts in synthesizing male sex hormones from cholesterol, winning the Nobel prize in chemistry for their discovery.
1941
Responding to the needs of a world at war, Dewey & Almy find a synthetic substitute for natural rubber can and bottle sealants.

1942
Davison's Curtis Bay Works ships the world's first synthetic fluid cracking catalysts for petroleum refining to the world's first commercial fluid cracking catalyst unit in Baton Rouge, Louisiana.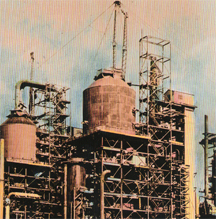 1945
J. Peter Grace becomes president of W. R. Grace & Co. at age 32.

1947
Davison establishes the industry's first technical services facility for fluid cracking catalysts
1949
Davison introduced SYLOID® silica products. SYLOID® silicas are still the industry standard for matting agents for coatings.
1953
W. R. Grace & Co. lists on the New York Stock Exchange with ticker symbol GRA. Davison opens the Lake Charles, Louisiana plant for fluid cracking catalysts

1954
Grace acquires Davison Chemical Company and Dewey & Almy Chemical Company, establishing the basis for the Company's catalysts, packaging, silicas, and construction product lines. Cryovac® packaging operations spin-off from Dewey & Almy. Grace opens offices in Brazil.
1956
Dewey & Almy introduces water-reducing and retarding concrete admixtures.
1957
Davison opens its first plant in Canada in Valleyfield, Quebec.
1958
Grace builds its Washington Research Center, the largest industrial chemicals research center in Maryland. Grace opens offices in New Zealand.
1959
Grace opens offices in Mexico.
1960
Grace introduces Cryovac® Type L plastic shrink film to protect meats and poultry. Grace opens offices in Venezuela and Japan.
1962

Grace builds North American headquarters and research facility for Cryovac packaging operations in Duncan, South Carolina
1963
Grace acquires the Zonolite® insulation and specialty products company and Servicised, a manufacturer of waterproofing materials. Grace Davison introduces silica gel in pellet form for use as a packaging desiccant for pharmaceutical and other applications. Grace expands packaging operations in the U.K., France, Germany, Italy, and Australia.
1964
Davison introduces XZ-15, the first fluid cracking catalyst to contain zeolite. A tremendous advance over existing catalysts, XZ-15 allows petroleum refiners to increase throughput, conversion and gasoline yield.
1965
Grace develops a breakthrough method of waterproofing with the introduction of BITUTHENE® waterproofing membrane, replacing paint-on waterproofing. Grace develops a new high-performance sealant when the world is introduced to twist-off caps. Grace opens offices in Hong Kong, India, and the Philippines.
1968
Grace introduces CRYOVAC® Market-Ready packaging for centrally processed beef. Grace introduces MONOKOTE® sprayed-on fireproofing, providing a durable alternative to low-density fireproofing to protect structural steel against the ravages of fire.
1969
Grace Construction Products is established in Cambridge, Massachusetts. Grace Line is sold.
1970
Grace opens offices in Singapore.
1972
Grace builds its first European manufacturing facility in Worms, Germany, producing chemical drying agents and micronized silica gel with 200 employees. The site has been expanded many times over the years and now employs approximately 1,000 people making catalysts and silica products.
1974
Grace expands packaging operations in Argentina.
1978
Grace introduces ICE & WATER SHIELD® roofing underlayment, a new membrane technology to protect against wind-driven rain and ice dams.
1979
Grace introduces DAREX® Corrosion Inhibitor to prevent concrete deterioration in bridges, roadways, and buildings exposed to road salts and marine environments. Grace opens offices in Thailand.
1980
Grace introduces MAGNAPORE® catalysts for the production of high-density polyethylene plastics.
1983
Grace begins manufacturing fluid cracking catalysts in Europe.
1984
Grace revolutionizes modern cooking techniques with the introduction of Cryovac® cook-in bags for institutional-sized quantities of foods. Grace introduces Daramelt® and Darawave® container sealant systems for food, beverage, household, and industrial applications. Grace builds Sorocaba, Brazil plant, its first silica production facility in Latin America.
1985
Grace introduces Daracem® 100 concrete superplasticizer. Grace introduces a new packaging system for bulk liquid and semi-liquid food products.
1986
Grace opens offices in Korea and Taiwan.

1987
Grace becomes the first wholly foreign-owned company to do business in The People's Republic of China with its can sealing plant in Shanghai. Grace introduces XP octane-enhancing fluid cracking catalysts for petroleum refiners.

1988
Grace expands construction products operations in Japan. MONOKOTE® Type MK-6 is introduced, utilizing a patented injection system that reduces the time and expense required to fireproof high-rise structures.
1989
Grace opens offices in Uruguay.
1990
Grace acquires Forrer Industries, a leading supplier of masonry block products, and opens offices in Guatemala.
1991
Grace expands its offering of custom and proprietary hydroprocessing catalysts and supports for the refining industry. Grace opens offices in Costa Rica.
1992
J. Peter Grace retires as CEO, a position he held for 48 years, making him the longest-serving CEO of a public company. J. P. Bolduc succeeds him as CEO.
1993
Grace introduces revolutionary oxygen-scavenging seals for beer bottle crowns worldwide to retain freshness and taste without preservatives. Grace builds its first construction products and container sealants plant in Indonesia.
1994
Grace begins manufacturing packaging materials in Russia.
1995
J. Peter Grace, company chairman, business leader, and philanthropist dies at age 82. Albert J. Costello joins Grace as president, chairman, and CEO. Grace acquires Cormix Construction Chemicals, expanding market penetration in the United Kingdom, the Middle East, and Asia Pacific.

1996
Grace shareholders realize significant value after Grace receives approximately $3 billion in after-tax cash proceeds from the disposition of several noncore businesses. Grace builds its first packaging and silica products plant in Malaysia and expands its construction products business into India and Vietnam.
1997
Grace significantly improves its capital structure by completing a stock repurchase that returns 28 million shares of Grace common stock to the Company treasury. Grace announces plans to merge its Cryovac packaging business with Sealed Air Corporation in a tax-free transaction. Grace introduces Procor™ fluid-applied waterproofing, a liquid alternative to sheet membrane waterproofing.
1998
Grace merges its Cryovac packaging business with Sealed Air Corporation in a transaction valued at more than $6 billion. The new Grace emerges as a global specialty chemicals company, focusing on catalysts and silica products, specialty construction chemicals and building materials, and container protection products. Paul J. Norris joins Grace as CEO.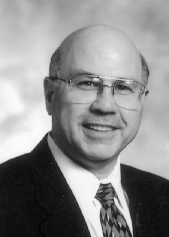 1999
Paul Norris becomes Chairman. Grace relocates its corporate headquarters to Columbia, Maryland. The Performance Chemicals unit is formed, comprising construction chemicals and materials, and Darex Container Products.
2000
Grace continues its successful bolt-on acquisition strategy with the Crosfield Group's hydroprocessing business, the International Protective Coatings firestop products and systems business, the LUDOX® colloidal silicas business, and the Hampshire Polymers business.
2001
W. R. Grace & Co. announces on April 2, 2001, that the Company voluntarily filed for reorganization under Chapter 11 of the United States Bankruptcy Code in response to a sharply increasing number of asbestos claims. This Chapter 11 filing includes 62 of Grace's domestic entities. None of the Company's foreign subsidiaries are included in this filing. 
Grace Davison Catalysts enters into a joint venture, Advanced Refining Technologies LLC, for hydroprocessing catalysts with Chevron Products Company. Grace Davison Silicas acquires The Separations Group, as well as the precipitated silicas business of Akzo-PQ Silica.
2002
Grace Davison Catalysts acquires the catalyst manufacturing assets of Borealis A/S and integrates them into the existing polyolefin catalyst business, while Advanced Refining Technologies, the Grace/Chevron joint venture, acquires an exclusive license for the hydroprocessing catalyst technology of Japan Energy Corporation.  Grace Performance Chemicals acquires a leading supplier of specialty chemicals to the concrete paver and masonry industries, Addiment, Inc.

Grace Performance Chemicals joins the National Roofing Contractors Association and donates more than 40,000 square feet of Grace Ice & Water Shield, a watertight roof underlayment to help repair and replace a part of the Pentagon roof in Washington, DC.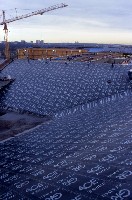 2003
Fred Festa is named President and Chief Operating Officer of W. R. Grace & Co. in November 2003. 
Grace Davison Silica Products acquires MODcol Corporation, a manufacturer of preparative chromatography columns and provider of custom column packing services. Silica Products strengthens its European presence with its acquisition of the high-performance liquid chromatography business of Argonaut Technologies. 
Grace Performance Chemicals acquires certain assets of Tricosal Beton-Chemie GmbH & Co., a leading supplier of specialty chemicals and materials to the European construction industry.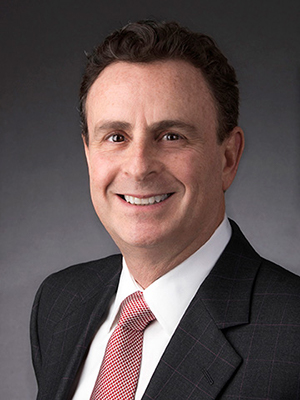 2005
Grace acquires:
Midland Dexter Venezuela, S. A., a supplier of coatings and sealants for rigid packaging in the local and export markets of Latin America
Perstorp Peramin Ab, a concrete admixture business in Sweden
The assets of Single-Site Catalysts, LLC, a supplier of organometallic catalysts
Flexit Laboratories Pvt. Ltd., an Indian chromatography company, through Grace subsidiary, Alltech Associates Applied Science Limited (UK).
Grace expands reach in China with the opening of a new office in Shanghai and a technical service center in Beijing.
Grace announces an agreement for the Kuwait Catalyst Company to manufacture Advanced Refining Technologies catalysts for the petroleum refining industry in the Arabian Gulf region.
2006
Grace opens a manufacturing facility in Tennessee to produce products for residential and commercial construction. 
The company continues to grow in China and Eastern Europe with the opening of a new Discovery Sciences technical center in Shanghai and a marketing office in Moscow. 
Grace acquires a catalyst components business and custom catalyst assets in order to expand existing polyolefin catalysts manufacturing capabilities.
2007
Grace Davison opens a new facility in Surat, India, focused on manufacturing columns and cartridges for chromatography applications. 
Grace expands its R&D capabilities in Europe with the official opening of an innovation center in Poznan, Poland. The facility develops new technology platforms and products for customers in the construction and packaging industries.
Grace opens a new facility manufacturing cement processing additives and concrete admixtures in the Hoc Mon District of Ho Chi Minh City, Vietnam.
2008
Fred Festa becomes Chairman of the Board of Directors in January 2008.
Under ongoing Chapter 11 protection, Grace reaches a settlement of the personal injury claims on September 19, 2008.  With the other parties to the settlement now co-proponents, Grace files a Joint Plan of Reorganization with the Bankruptcy Court.  Under the plan, all pending and future asbestos-related claims are channeled to two independent trusts established to compensate asbestos personal injury claimants and property owners.  The plan also provides that all non-asbestos creditors will be paid in full on the date of Grace's emergence from Chapter 11.
2009
Grace opens a Customer Centre of Excellence near Barcelona, Spain and a manufacturing facility in Chennai, India for the production of specialty chemicals used in commercial, infrastructure and residential construction.
2010
Grace announces it has targeted reducing the energy intensity of its operations by 20 percent per pound of production by 2017 (using 2007 as the base year to measure progress).

Grace acquires Wuhan Meilixin New Building Materials Co., Ltd., a manufacturer of waterproofing products located in China, and Synthetech, Inc., a manufacturer of fine chemicals specializing in organic synthesis, biocatalysis, and chiral technologies.
2011
ART expands manufacturing capacity with Kuwait Catalyst Company
Grace opens a cement additives and concrete admixtures facility near Delhi, India.
Grace receives a three-year, $3 million grant from the U.S. Department of Energy to develop advanced post-combustion technologies for capturing carbon dioxide (CO2) from coal-fired power plants.
Gregory E. Poling is elected Grace's President and Chief Operating Officer. Fred Festa remains Chairman and Chief Executive Officer.
2012
Grace and Formac Pharmaceuticals announce a successful human clinical trial demonstrating the novel use of silica for drug delivery.
Grace acquires the assets of Noblestar Catalysts Co., Ltd., a manufacturer of fluid catalytic cracking (FCC) catalysts, catalyst intermediates and related products used in the petroleum refining industry and located in Qingdao, China.
Grace signs a multi-year agreement with Braskem to develop process technologies and catalyst solutions to produce green chemicals.
2013
Advanced Refining Technologies LLC® (ART) signs an agreement with Chevron Lummus Global (CLG) for the exclusive right to sell CLG's hydrocracking and lubes hydroprocessing catalysts to CLG's licensees and other petroleum refiners for unit refills.
Grace acquires  Chemind Construction Products, a privately-held specialty manufacturer and distributor of waterproofing coatings technologies and materials for the design and construction industry, located in Brisbane, Australia.
Grace enters into a joint venture with Al Dahra Agricultural Company to build and operate the first fluid catalytic cracking (FCC) catalysts and additives plant in the Middle East.
Grace acquires the assets of the Polypropylene Licensing and Catalysts business of The Dow Chemical Company. The acquisition includes UNIPOL®​ Polypropylene Process Technology and Licensing.
2014
​Grace's Joint Plan of Reorganization became effective February 3, marking the company's emergence from Chapter 11.  
Grace opens a new LEED Silver Certified global headquarters building in Columbia, Maryland U.S.A.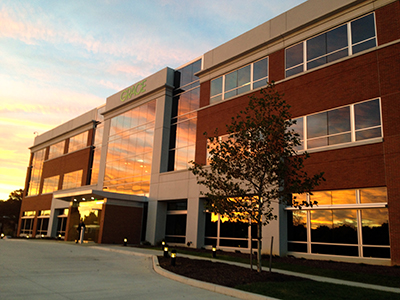 2015
On February 5, Grace announces plans to separate into two independent public companies with its Catalysts Technologies and Materials Technologies business segments remaining in Grace and creating a new entity (later identified as GCP Applied Technologies Inc.) for its Construction Products and Darex Packaging Technologies businesses.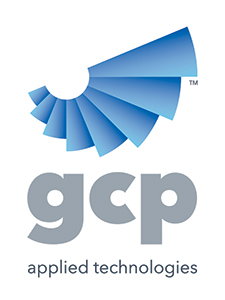 2016
Grace opened the Process Innovation Center in Curtis Bay, Maryland, focused on innovation in manufacturing processes.  Grace completes the purchase of BASF's Polyolefin Catalysts business, acquiring talent, technology, and manufacturing assets.​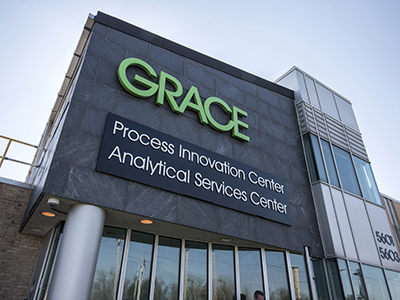 2018
Grace completes the purchase of Albemarle's Polyolefin Catalysts business, which includes custom-manufacturing single-site catalysts, metallocenes, activators, and a comprehensive series of highly optimized Ziegler-Natta catalysts for PE production, further strengthening industry-leading R&D, scale-up, and commercial manufacturing capabilities.​​

Hudson La Force becomes President and Chief Executive Officer on November 8, 2018. Fred Festa, upon his retirement, is named non-executive Chairman on the Board of Directors.

Hudson La Force introduces the Grace Value Model, a framework for creating and delivering value to customers, employees, and other stakeholders.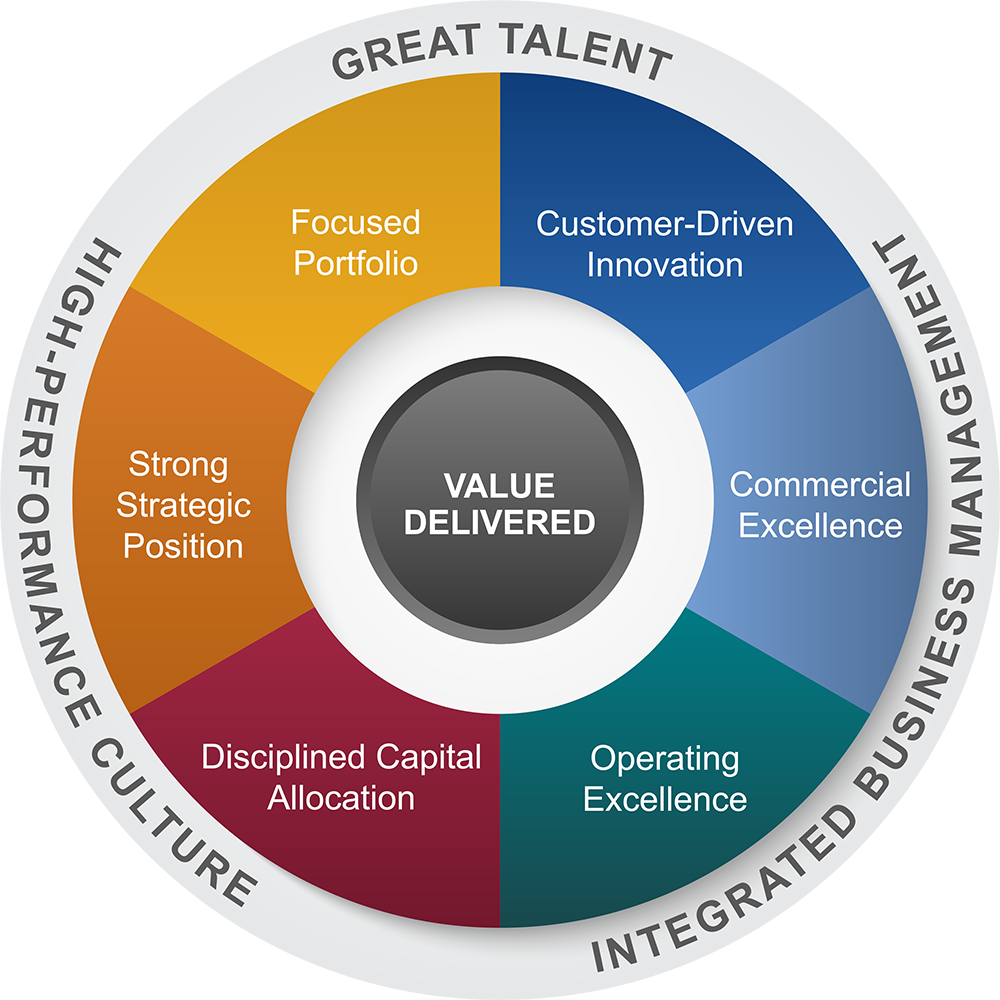 2019
Grace communicates to investors and other stakeholders that helping our customers achieve their sustainability objectives is a key growth driver for the business. 
Fred Festa retires from the Board of Directors and Christopher J. Steffen is elected to succeed him as non-executive Chairman.​
2022
Bob Patel becomes Chief Executive Officer on January 1, 2022, and in April 2023 is named President of Standard Industries.
2023
Ed Sparks becomes Chief Executive Officer in April 2023.