Synthetic Amorphous Silica
TRISYL® silicas are engineered to adsorb polar impurities such as phosphatides, trace metal ions, and soaps in oil and fat matrices. With TRISYL® silica, edible oil and biofuel producers can reduce impurities down to trace levels with minimal ownership costs and reduced environmental impacts. 
Benefits for edible oil and biomass-based diesel feedstock refining:
Lower oil loss due to reduced use of adsorbent solids
Increased filtration cycle lengths
Improve yields and productivity
Eliminate the need for additional water washing (modified caustic refining)
Synthetic amorphous silica (SAS) is considered safe for food contact by the U.S. Food and Drug Administration (FDA) and the European Food and Safety Authority (EFSA) 1
Does not contain any detectable crystalline silica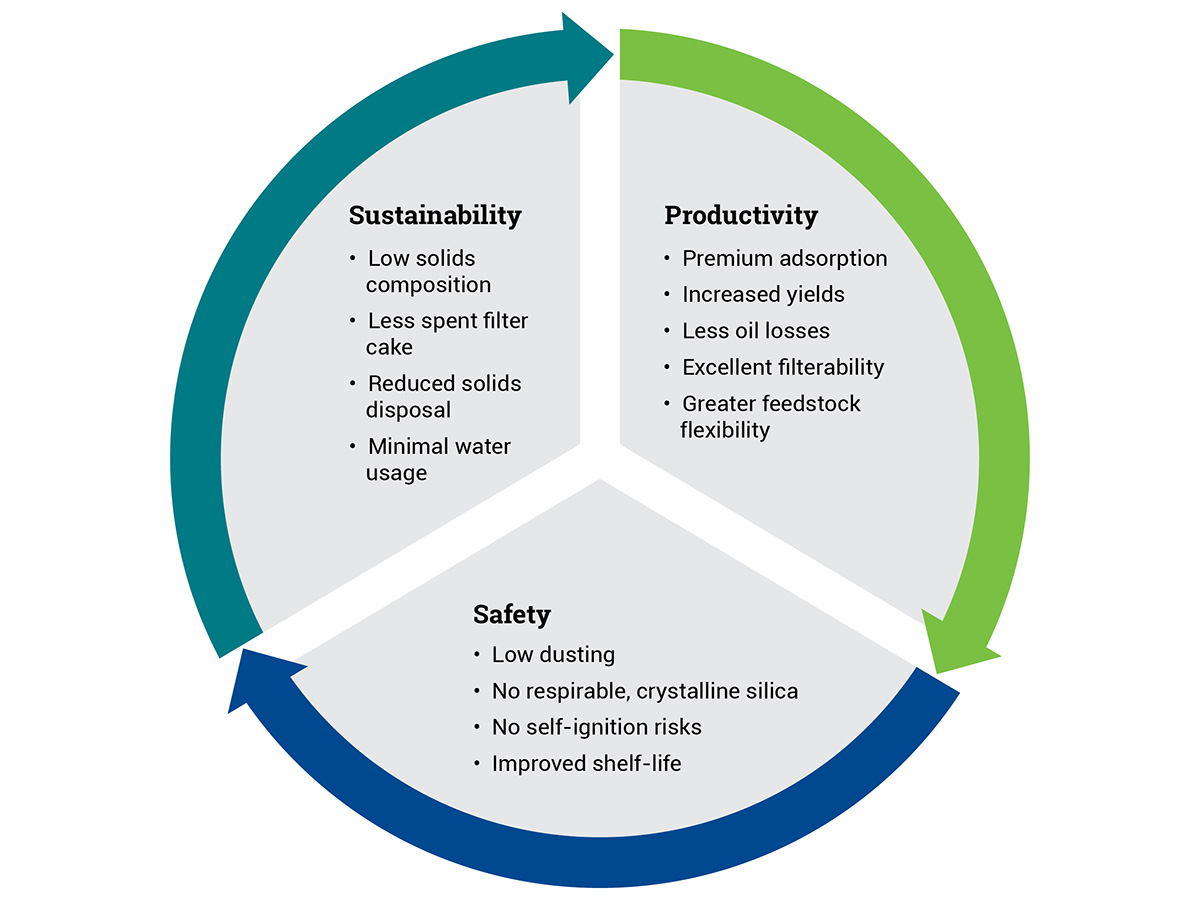 Edible oil refining
TRISYL® silica is used to refine all major edible oils including soy, rapeseed, palm, cottonseed, sunflower, corn, olive, fish, canola, tallow, peanut, and other specialty oils. Visit our edible oil refining page to learn more.
Biofuel feedstock pre-treatment

Biomass-based diesel producers can improve yield and productivity with the potential of reducing their environmental footprint using TRISYL® silica. Learn more about how TRISYL® silica helps in the pre-treatment of renewable diesel and first generation biodiesel.